Open house 16 & 17 September 2023
Open house schedule
Free classes all weekend with special offers.
Saturday 16 September
kl 09:00-10:00 Hot Vinyasa
kl 11:00-12:30 Bikram Yoga
kl 13:30-14:30 Somatic Dance
kl 16:00-17:00 One Hour Hot Yoga
Sunday 17 September
kl 09:00-10:00 Inferno Hot HIIT
kl 11:00-12:30 Bikram Yoga
kl 13:30-14:45 Yin Yoga with Nidra
kl 16:00-17:00 One Hour Hot Yoga
Open house special offer
Unlimited Autopay
First Month 399:- ( regular price 499:-)
Second Month 799:- (regular price 999:-)
Thereafter 999:- per month

Fall 4 Class Monthly Autopay
499:- per month  ( regular price 599:-)
Welcome to Hot Yoga West!
Whether you have never practiced yoga before or have simply been away for a while we hope you find all of the information you need here to begin your journey into the transformative practice of Bikram Yoga.
Attending Your First Class
Choose the class time that you want to attend and plan to arrive 30 minutes early. Every class is suitable for absolute beginners and experienced yogis. Create a profile via the app and book for The Open House classes you wish to attend. Please be sure to let the teacher know about any injuries or special physical circumstances.
Click here to sign in online.
New students under the age of 18 must have approval from a parent/guardian to participate in classes at Hot Yoga West.
What to wear
Wear something you will be comfortable stretching and sweating in. Be sure to bring a change of clothes.
Mats & Towels
You will need to bring a yoga mat and a large towel. You may want to bring an extra towel for your shower after class.
Valuables
Lockers are provided for your convenience, you may bring your own lock or purchase one for 50:- at the studio.
Water
Make sure you are well hydrated (about 1L before class). Please bring your own bottle to fill up.
Food
Do not eat a heavy meal 2-3 hours prior to taking class.
Arrive on time
Classes start promptly so be sure to arrive on time for class. Students will not be allowed into class after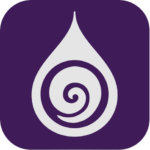 Download the Hot Yoga West app for the best booking experience.
You can find it for both Android and iOS.