Testimonials
Testimonials
We would love to hear from you! Send us an email and tell us about your story and what Bikram Yoga Göteborg has done for you.
Let us know how you #reclaimyourhotness through Bikram Yoga.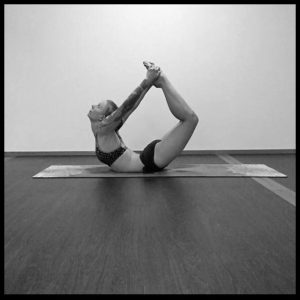 "I took my first bikramyoga class in September 2010. In July 2016 I moved to Gothenburg and since then I have practiced bikramyoga between five and eight times a week.
In April 2017, I decided to make a 100-day challenge. I was curious to see what would happen to my body and my mind if I only continued to yoga, without rest days, without delay. I wanted to see if I could get the yoga to become an as natural part of my life as this to eat and sleep.
At first it felt easy. I focused on the body and physical exercise. I felt strong. After the first 30 days, I consciously focused on mind, meditation and concentration under the yoga classes. I tried different mantras to clear my head and stuck at "I Now". Breathing on "I" breathes out on "Now" the times I felt that thoughts began to wander out of the yoga hall or if the dizziness and discomfort was reminded. Between days 60 and 100 I could still feel tired some days, but I also noticed a new strength in myself. It felt like I managed to couple the body and mind, that I advanced and came deeper in positions as well as in my own meditation.
I feel that the biggest profit of my 100 days is the change that has taken place in my mind. 100 bikramyoga classes gave me a new presence and a new concentration. I have felt more present in life and in my body and in the meeting with other people. In my everyday life, I live with a severe depression and chronic anxiety, and I feel that bikramyoga relieves my symptoms significantly. After a bikram class, I feel clean, inside and out. Pure from anxiety and depression, it's like all the layers in me have been scaled off because I'm free. And the more I yoga, the greater the effect. After a double pass eg I can be symptom free for several hours. I have realized that I need the yoga to get in touch with myself and to take care of myself. Yogan makes sure I eat good and sleep.
To me, bikramyoga is largely about survival. I know if I did not yoga regularly, I would have to feel so much worse than I do today, maybe I should not even be alive if it was not for bikramyoga. I feel so grateful to myself that I made the decision to implement 100 bikram classes in 100 days, giving me more than ever can be summarized with words. Now at the end of September I have begun a new 100 day challenge and I'm so excited to see where these days will lead me, my body and my mind. From the depths of my heart, I invite anyone who has ever considered challenging beyond a 30-day challenge to take the step of incorporating yoga as a natural part of everyday life. For me, the daily yoga has now become as natural as brushing your teeth, eating and sleeping. Some days it still seems courageous to go to yoga studio, I can still feel physically weak and mentally tired of the idea of ​​bikramyoga. But I keep going every day because I know how good it makes me feel. Mantrat I have in my head the days it's against going to yoga study is something that many bikram teachers told me over the years: "You do not stop brushing your teeth just because you did it yesterday"."
– Clara B, 29
"Bikram Yoga Göteborg made me feel alive again! When I stepped into the studio in June 2014, I was suffering from chronic myofascial syndrome with severe pain in my back and shoulders. The first day was the most difficult, but after three classes I could feel something changing inside me – I felt then that I trusted Bikram Yoga. After two months there was no more room for the pain in my body! I discontinued all my medicine and treatments and I felt alive again. The benefits that I get are not just physical. In every session I learn patience in every new challenge, strength through focusing on yourself, happiness when you smile and let go of expectation, and helpfulness by sharing your positive energy with others. To me it is like a dream to be healthy with no pain."
– Pegah N, 29

"To start the day with Bikram Yoga makes me light as a balloon. It makes me happy, calm and strong inside-out, both mentally and physically."
– Magdalena T, 34

"As a competitive power lifter I stress my body with a lot of barbell training. It puts a heavy burden on the muscles and joints. Bikram Yoga, in addition to being a mental challenge, makes my muscles recover faster and my body less prone to injuries. Another bonus is that it boosts my appetite and my metabolism!"
– Sharam A, 35

"Today's modern society is full of stress no matter where you look, making us all in need of some kind of saving. For me, Bikram Yoga is what saves me. It makes me feel strong like a warrior, both mentally and physically, willing to fight the everyday stresses in life or whatever difficulties it may bring."
– Venus H, 27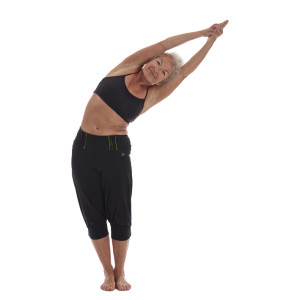 "When I entered my first Bikram Yoga class, I was in really bad shape both physically and mentally. In the beginning, each class was a struggle. I felt very tired after class, but at the same time I also felt clean from deep within. One and a half years later I'm full of energy, my lower back issues are gone, and my body is strong and fit. I'm improving my flexibility and each class feels like a deep detox. I have now done two 30 days challenges and feel young and healthy in my body and light in my mind.
Warning! – Bikram yoga is addictive :)"
– Helena A, 62

"After seeing my wife's health improvements from practicing Bikram Yoga for one year, I decided to give it a chance. I still had my doubts – I felt old and stiff. However, only after a few months I felt better than ever! I managed to deepen my breath, gain flexibility in my muscles that were so tight from years of football, and my knee that was injured 12 years ago is felling so much better.
I enjoy practising Bikram yoga together with my wife in this generous and allowing atmosphere."
– Håkan A, 65

"When I go into the hot studio, I know it will be a challenge, but now that I know the benefits, it's actually quite fun. I gain happiness, self-esteem, relief from pain, and a stronger body and mind."
– Cecilia S, 46

"My reason for coming to Bikram Yoga is the way I feel after class. I have been depressed for most of my adult life and struggle daily with negative thoughts. However, after class those thoughts are usually silent for a while. That silence in my mind is pure freedom for me. Although I mainly practice to relax and lower my anxiety levels, as a bonus I have regained some of the strength and flexibility I had in my twenties. One of my favorite things about the practice is that I get to control how tough each class gets. Days when I feel strong I can go deep into the postures. Days when I need to take it more slowly I take it easy or even rest while the class goes on around me, letting the heat relax my body."
– Caisa B, 38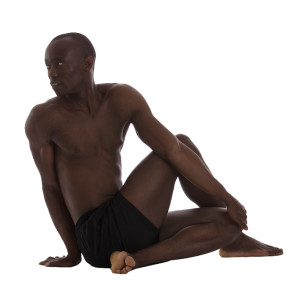 "My major areas of focus when exercising are cardiovascular, strength, endurance and flexibility. Bikram yoga has been instrumental in helping me improve in all of these areas in addition to increasing my lower back strength and balance. I highly recommend Bikram Yoga to anyone seeking to go to the next level in fitness."
– Kevin O, 30

"As a competitive CrossFit athlete, Bikram Yoga is the perfect complement to my other training. It improves my flexibility, speeds up recovery and increases mental awareness. It heals me from the inside out."
– Andrea B, 27

I am always seeking ways to push my body and mind to the maximum. Before Bikram Yoga, I have been doing a lot of sports, working out at the gym and have also been through tough military training. During my third class, I was at the edge of fainting! After that I understood how the ego can really affect the way we act, and I wanted to start working to free myself of the limits of the ego and achieve a better balance in life.
Bikram yoga is an excellent way of gaining many benefits at the same time – strength, flexibility and awareness of my body, mind and soul. It is a personal evolution.
– Jens O, 26